Groupon Canada: Elle Canada 1 Year Subscription $5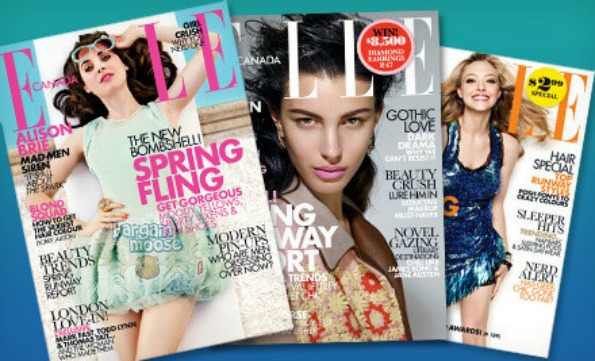 Get a one-year subscription to Elle Canada magazine for only $5 at Groupon!
As a Canadian fashion magazine, Elle Canada is a monthly magazine full of fashion, style, women's health, fitness, relationship advice… and more. Get 12 issues for only $5 (reg. $12). There is an additional charge of $2.95 for shipping and handling. Even at $1 per issue it's a bargain, but for 66 cents per issue, it's a real steal!
You can use your Groupon by 8th August, 2012. There is a limit of one per person, buy you can buy up to 5 as gifts.
Thanks to ksanders for posting this deal on the community forums!
Expires: 13th March, 2012