Get 2 Audible Audiobooks Free @ Living Social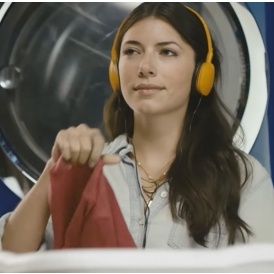 You know what is perfect for drowning out the noises of bickering and tattling when you are trying to get dinner on the table? Audiobooks. Just ask me how I know. I just signed up to get two free Audible audiobooks from Living Social.
How does it work? Living Social will give you a promo code. Copy the code and go to the Audible website to redeem it. You will have to sign up for an Audible account, but if you have an existing inactive account, the promotion still works. After you have signed up for an account, you will receive one free audiobook. You will receive the second in 30 days.
It is important to cancel your account after you receive the second free audiobook. Otherwise, you will be charged $14.95US each month after the first two months. I set a reminder in my calendar.
Scroll to the very bottom of the page and complete this step:

Once you have downloaded your free audiobooks they remain in your library even when your account is deactivated.
I can't wait wash dishes along with Emily Giffin's 'First Comes Love'. What about you?