FREE eBook Guide For Clinical Aromatherapy and Essential Oils @ Amazon Canada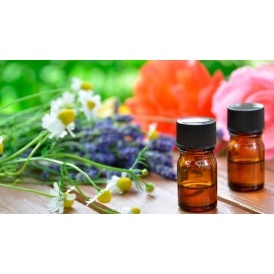 Everyone has been obsessed with aromatherapy and essential oils lately. The diffusers that go on sale end up selling out in the blink of an eye, but have you actually looked into the benefits of particular oils and aromas? Amazon.ca has the Kindle Edition of The Complete Guide to Clinical Aromatherapy and Essential Oils of The Physical Body: Essential Oils for Beginners available to download for free today—this book may unlock your inner healer!
The paperback version is $31.68 so you are getting quite a steal.
This guide to aromatherapy and essential oils is easy to navigate and will give you a clear idea of which oils to use, for what reasons, and how to use them. I have a few friends who are big into this stuff and suggest it to me for everything. I am over here like, how does a scent change my life? I guess lavender is calming, but the rest is unknown to me. I am quite interested in reading this eBook though, because I did buy one of the essential oil diffusers that were on sale a few weeks ago.
You can download the Kindle eReader app on any device through Amazon.ca for free. So you won't even need a Kindle to get this book for $0 at Amazon.ca. The Kindle app will prove useful for other freebies that pop up too—I have quite a collection of eBooks and so far I haven't paid anything for them.
Underneath the image of this free eBook you will see an icon that says "Get the Kindle App on Any Device". Click that and you can enter your phone number or email to have the link sent directly for download.
Do you use essential oils?

(Expiry: Unknown)