eHarlequin: $4 off $16 of Paranormal Romance Books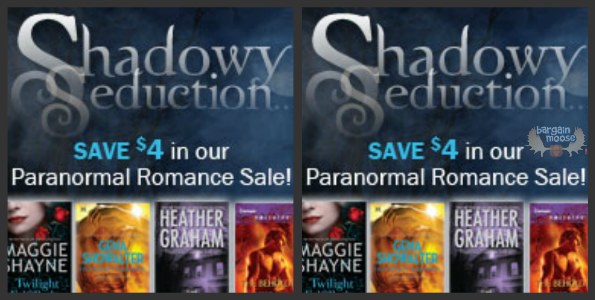 eHarlequin is gearing up for Halloween by offering you $4 off $16 worth in the Paranormal Romance Sale. There are 15 books to choose from, and all look like spine tinglers!
You get free shipping on just $15 worth, so really easy to get a deal and not pay extra for shipping.
Try out this combo:
Discount taken off in cart. :-)