Chapters Indigo: 50% Off Gelaskin For Kobo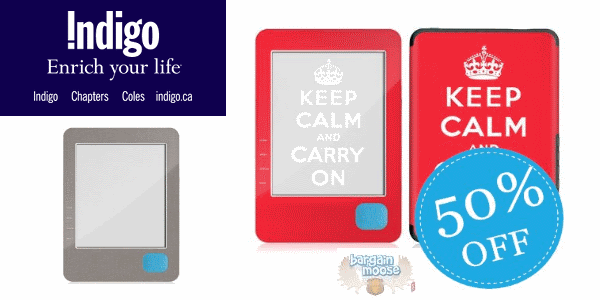 Since fellow Mooser, Avigayil, turned me on to Gelaskins, my ipod and laptop are both gorgeously outfitted with them. I don't (yet) have a Kobo, but if I did, you betcha I'd be putting one of their skins on it, and Indigo is making it easy to do so. At Indigo the above snazzy skins are only $9.98, regularly $19.95.
Red and grey are the colours available. I like the advice printed on this skin: "Keep calm and carry on."
Unknown expiry!