Chapters Canada: 77% Off What The Dog Saw: And Other Adventures - Now $7.59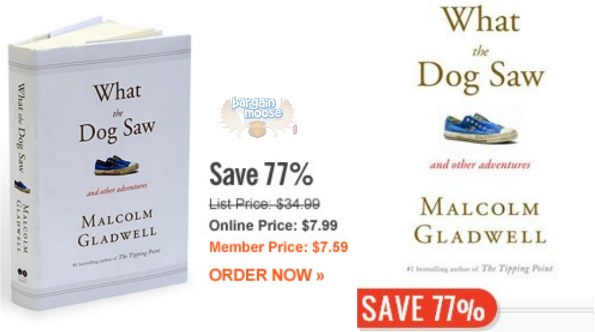 Chapters Canada is offering 77% off the book What The Dog Saw: And Other Adventures by Malcolm Gladwell. The book was originally priced at $34.99 and is now on sale for $7.59 in hardcover.
The book has got 4/5 star with 74 ratings.
About the author:
Malcolm Gladwell has written three books that have radically changed how we understand our world and ourselves: The Tipping Point; Blink; and Outliers. Now, in What the Dog Saw, he brings together, for the first time, the best of his writing from The New Yorker over the same period.
This discount makes the hardcover book even cheaper than the ebook which is at $9.99 currently.
Expiry: Unknown