Chapters Canada: 30% Off Mother's Day Tea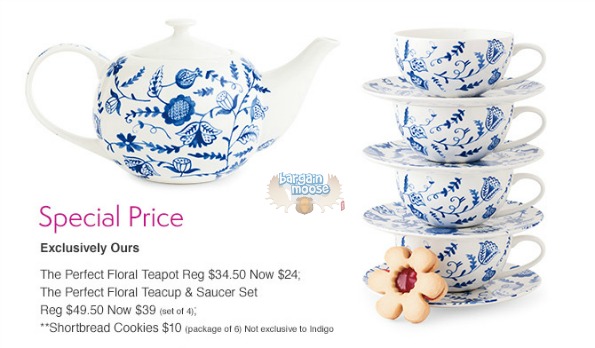 What better way to celebrate Mother's Day than with tea? Chapters Canada has you covered with 30% off items for your Mother's Day tea celebration.
This gorgeous microwave and dishwasher safe teapot in a blue floral has a unique design and shape, on sale for only $24, regularly $34.50.
Add the set of four ceramic desert plates in the same pattern for your biscuits and crumpets. It's only $29, regularly $39.50.
Of course, you can't have tea without your tea cups and saucers, now only $39, regularly $49.50.
Check out all of the other lovely items for Mother's Day tea from Chapters while you are shopping.
Shipping is free on orders over $25.