Chapters Canada: $10 Bestselling Books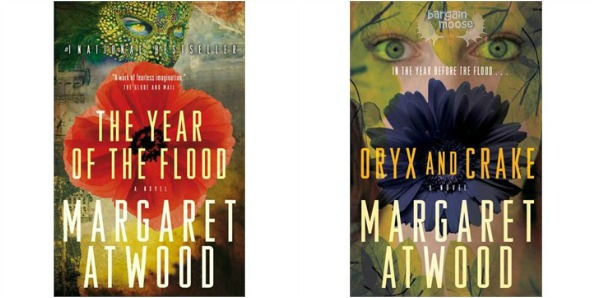 Chapters has three awesome, best-selling books on sale this week for only $10.
The first book on sale is The Body Reset Diet: Power Your Metabolism, Blast Fat, And Shed Pounds in Just 15 Days by Harley Pasternak. I actually recently read this book, because I've fallen off the great-eating wagon and needed to get back onto it. Pasternak is a celebrity diet and fitness expert, who wrote this book to get people off the diet treadmill. You'll reset your diet using the three-phase program and he says you'll lose the weight and keep it off in just 15 days of this diet. I have to say I read the book, but didn't try the diet, yet. Was $24, now $10.
The other two books are both by Margaret Atwood, my second favourite Canadian author. The Year of the Flood was internationally acclaimed as one of the best books of the year, about a future where humanity is obliterated, but two young women have survived. I started reading this and need to pick it back up because I think a baby's birth or something distracted my attention from it. Was $22, now $10.
Oryx and Crake is a book I definitely want to read. Also set in a time unlike our own, they say this novel will "inhabit our dreams long after the last chapter". Sounds deliciously freaky! Was $22, now $10.
Shipping is free on orders over $25, so why not pick up all three books?
(Expiry: 14th July 2013 - Body Reset Diet and 15th July 2013 - Atwood books)