Chapters: 30% Off All Glass Candleholders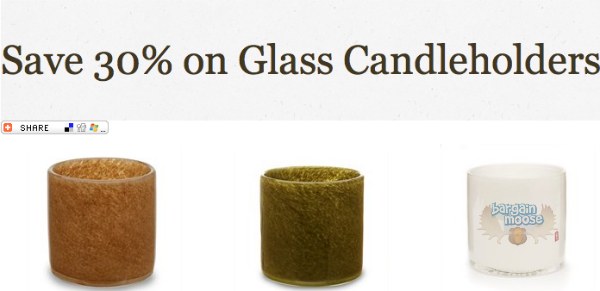 Have a ton of candles just dumping wax on whatever surface you burn them on? You, dear, need a candleholder. Check out Chapter's 30% off all glass candleholders. They come in colours amber, green and opal: sizes small and large.
I am s guilty of forging candleholders and instead letting the wax drip down the back of my toilet from my candle-lit baths. A small candle holder (I like opal) will only run you $5.25 (orig. $7.50) and save you the future headache of prying wax off various surfaces.
Don't forget to use coupon code (mentioned previously) OLSEP11 on your order to get an extra $5 off!