Book Outlet Canada: Extra 50% off 50 Top Titles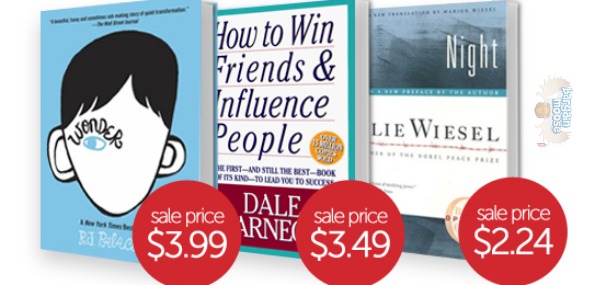 This week Book Outlet Canada is offering an extra 50% off their top fifty titles.
One of the books on sale is inspired by the TV show How I Met Your Mother. Pick up The Bro Code on sale for only $3.49 (retails for $13.99). The abstract about the book isn't terribly informative but the book appears to be how men should act towards other men (and maybe women) to gain acceptance from fellow men and be part of the brotherhood.
Made a weight loss New Year's resolution? If you are considering a new diet for this year you should check out the diet books on sale:
I'm not very fond of the last book as I don't think fasting is a good way to lose weight. But the other books look interesting and I would love to leaf through them and take the good suggestions they make and combine them into my own routine.
There are also plenty of kids books, adult fiction, and more in the sale. These sales last about a week but I'm not sure exactly when it will end.
Pay $3.99 base shipping and $0.75 for each book.
(Expiry: Unknown)