Book Outlet Canada Coupon Code: $20 Off $60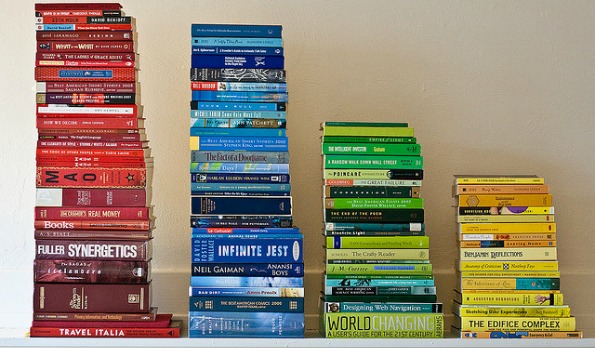 Stock up on books at Book Outlet Canada with this $20 off $60 coupon code this weekend.
Click here to shop @ Book Outlet Canada now
Coupon Code: BOOKOUTLET20
Discount: $20 off $60
Expiry: 18th August 2014 @ 12PM EST
A lot of reading goes on in our house, and some of it you can find on the shelves at Book Outlet. Currently, my bookshelf holds Witches Abroad by Terry Pratchett. I have only read a handful of Pratchett's work and those mainly featured Death or Rincewind. This book will be my first involving the witches, and I hope it is as good as the others are (and better than Eric). Originally $7.99, the book is now $3.99. The Hogfather by Pratchett is also on my bookshelf currently waiting to be read. I have it on authority that it is one of the best of the Discworld novels and involves Death, who is a favourite character of mine. This book also was $7.99, and is now $3.99.
If you like Fantasy, my husband would suggest almost anything by Jennifer Fallon. Glancing at his bookshelf right now, I can tell you he owns all of the Fallon books that Book Outlet has for sale right now. The last one to come out, The Undivided (Rift Runners Book One), I actually bought him as a birthday gift. Originally $26.99, the book is discounted to $5.99. He is impatiently waiting for the next two books in the series to reach Canada now.
My own personal tastes have been towards Neil Gaiman lately, but they do not have many of his books on Book Outlet right now. However, while browsing books I ran across Mugen Spiral (Volume 1) on sale for $3.99, from $9.99. This manga (and volume 2) are on the top of my bookshelf. They are beloved reads and rereads about a girl who can summon ethereal helpers and the demons who are trying to kill her to absorb her power in order to determine the new demon overlord. I highly recommend it!
If you want a sweet series that never has an ending, try Shutterbox. A human girl becomes the anchor for the muse world, but there is an interesting sense of history repeating itself about it all. The series was abandoned, but I still keep my four volumes. Volumes 3 and 4 are on sale for $3.99 each, originally $9.99.
Shipping is $3.99 for the first item, and then an additional $0.75 per item. Be sure to check out the coupon forum for future coupon codes like this one.
(Image credit: Patrick Gage Kelley)