Today Only: 50% Off Select Health & Wellbeing Books, Starting at $9 @ Chapters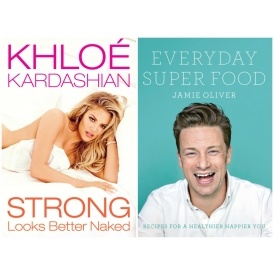 There's nothing I love more than a good book, so Chapters' deal of the day always catches my eye. This week, Chapters has a 5 days book promotion, each day featuring a different book deal. Today's deal is one of the best yet. Until the end of the day, you can get a certain selection of health and wellness books at a great 50% off! That's right, you get a great deal, plus you get to read about your general well being. Sounds like a good incentive to me.
If you've ever wanted to makes some changes in your life, but haven't known where to start, Chapters has a great section of health and wellness books to help you get on the right track. This particular deal includes books on cooking, organizing your life, and even self-confidence, just to name a few. Some great deals include Strong Looks Better Naked by Khloe Kardashian for only $16.25, and Jaime Oliver's hardcover Everyday Super Foods for the low price of $19. With these great books, you'll be on your way to a better you in no time!

Shipping for Chapters is free on orders over $25, or free to the store nearest to you on any purchase size.
(Expiry: March 2nd @ midnight)