Threadless: Black Hole Friday - $10 Tees
26 November 2010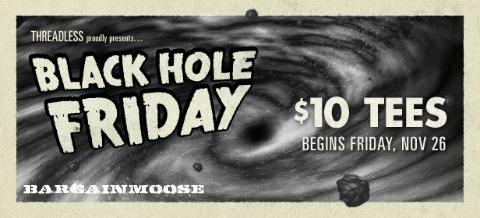 Threadless is celebrating Black Friday in style... watch your money get sucked in to a black hole with their $10 Tees + $30 Hoodies! They just released a whole bunch of new shirts plus tons of reprints.
Some of the really cool new tees on the block are Land of The Free and 2010.
Then we got some nifty reprints of some of our old favourites like A Birth Day and Space and Time.
Note: prices in USD.