Mexx Canada Promo Code: 40% Discount (Pre-Black Friday Sale)
18 November 2014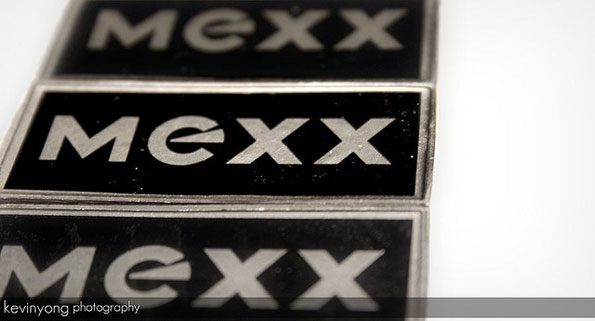 In anticipation of Black Friday, Mexx is offering a 40% discount on nearly everything! This offer applies to clothes and accessories for women, men and kids!
Click here to shop @ Mexx.ca now
Coupon Code: BFPRESALE40
Discount: 40% off
Expiry: 26th November 2014
This Mexx coupon code is applicable to nearly everything with the only exclusion being on the new November collection (or the items marked as "just in"). Shipping is free on orders over $75.
Certain Mexx promotions excludes kids clothes sometimes, but I'm super stoked that this one doesn't. I spotted the little girls' cardigan on sale for $32.99 (reg. $36). Normally, I try to avoid synthetic materials as much as possible but this little cardigan looks perfect for the fall and winter as it's a knit in a melee of grey, white and black colours. It has button on the front and a shawl collar. It comes further down to just $19.79.
I also found a really great deal on the men's long hooded coat. It originally retailed for $220, is now on sale for $199.99 and gets further reduced to just $119.99 with the code, which is 45% off the original price. It's long in the sense that it cover the bum area but it's still shorter than knee-length. Only available in M, L or XL, it's 70% cotton with the rest being polyamide and looks like it would be a great fall coat, though I'm sure it could also be worn during winter days with a nice warm sweater. It has a hoodie and a drawstring at both the waist and bottom hem.
Speaking of sweaters, the women's long overpiece looks like a great buy as well. Since it already features a $10 discount and is available in either white or grey. Both colour options are made with a mixture of polyamide, acrylic, alpaca and wool but interestingly, the grey options has a higher percentage of the natural materials. It's perhaps for this reason that the grey one is also higher in price. While the white one comes down to $53.99 (on sale $89.99/ reg. $98), the grey one can be yours for $95.99 (on sale $159.99/ reg. $170).
There are plenty more great picks site wide, with, as I already mentioned, the sole exception being on newly arrived clothing. Keep in mind that sizes are limited in the outlet section.
(Image Credit: Kevin Yong)