Candied Bath Bakery: Black Friday Sale
27 November 2010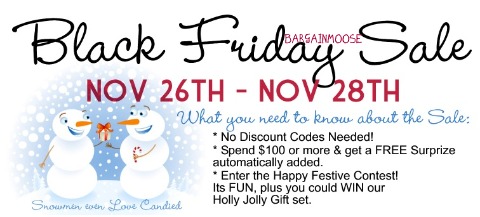 Candied Bath Factory is indulging in Black Friday, and this puts Lush to shame, really. These deals are much better. If you like Lush and want a better deal, give Candied Bath a try.
You get:
20% off all bath bombs, melts, truffles, and cupcakes.
15% off all bubble bars, desserts, cakes, body glazes, body frostings, soap icing, and bar soap.
10% off all gift sets.
Plus, when you spend $100 or more you receive a FREE surprize automatically added to the order.
Now that is half decent.