Beauty Boutique Black Friday 2018
Updated: Nov 23, 2018
Super Spend Your Points Event @ Beauty Boutique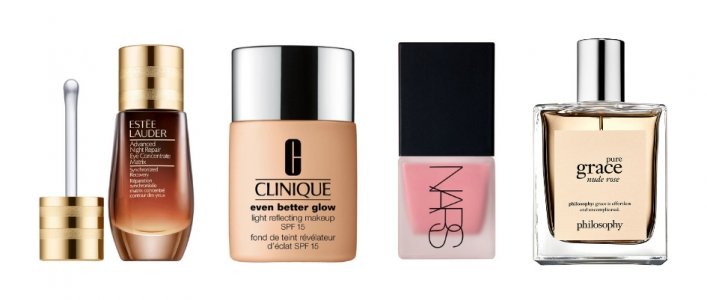 Are you a PC Optimum member? If so, you might as well get as much out of your points as you can this Black Friday. The Super Spend Your Points Event is back at Beauty Boutique, and you can save up to $150!
Here's how it all works: just spend a certain number of PC Optimum points, and you'll earn more points in return. So, for instance, if you spend 70,000 points (which would usually save you $70), you actually receive $95 off your order – which means you get an additional $25 off.
There are two more point increments that will help you save money. If you spend 140,000 points, you'll receive $200 off your order (or an extra $60). And if you spend a whopping 300,000 points, Beauty Boutique will treat you to $450 off your order – that's an extra $150 off!
If you missed out on the iconic Naked Palette when Urban Decay officially discontinued it this year, I have good news: it's somehow in stock again at Beauty Boutique and on sale for just $32.99! Seriously, though, this is one of those items that will likely sell out FAST, so don't wait too long to claim yours.
The Super Spend Your Points Event runs until Nov. 26, so they have you covered for all of Black Friday weekend. Now, if you'll excuse me, I've saved up just over 300,000 points, and I intend to spend them all!
Beauty Boutique Black Friday
Beauty Boutique (Beautyboutique.ca) is the online shop for the Shoppers Drug Mart makeup counter. The store offers hundreds of high-end beauty brands and products that include skincare, fragrance, bath and body essentials and gifts. Beauty Boutique coupons frequently get shoppers bonus Shoppers Optimum Points as well as other promotional offers. For Black Friday deals, it looks like the Beauty Boutique is amping up to offer some exciting deals, like up to 20X optimum points all week up until the 24th, plus, they just launched their Signature Scent sampler packs, which range from $80-$100, providing ten of Beauty Boutique's most popular fragrances, plus a voucher for a complimentary bottle of your favourite one. Great deal!

Stay tuned here for more Black Friday deals from the Beauty Boutique because we will be posting them throughout!