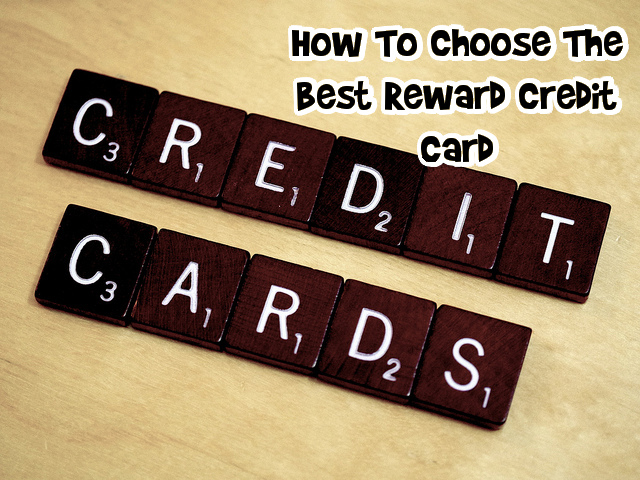 I have been using my credit card for many, many years; I love the convenience of it.  I have the paypass technology, and it is so handy to just tap and pay for my small purchases.  I recently got a new credit card specifically so I could take advantage of the great perks from this card, which got me thinking, what are the best options for reward credit cards?  There are so many promos and advertisements these days that it's hard to determine what the best options are.  I saw a television program a few weeks ago about the frugal travel guy  who uses credit cards to obtain free (or extremely cheap) travel.  This led me to apply for the RBC Westjet credit card, so I could take advantage of the $99 companion travel deal, and the Westjet dollar welcome bonus.  My honey and I are taking a cruise in March, and I wanted to get the best deal possible on our flight.  Although reward systems with credit cards are subjective, and specific to the person using them, below are some ideas on how to get the best deal on your credit card.
Ask yourself:  What am I using this card for?
When you are looking for a credit card the first thing to consider is what you are going to use this card for.  Do you need it for work-related travel expenses?  Are you attracted to the rewards of the card like trip cancellation insurance?  Do you need a low interest card because you can't pay off your balance each month?  All of these questions are important to ask yourself before you apply for a credit card.  If you use credit cards appropriately, you can get awesome rewards and incentives from using them.  If you choose the wrong card, however, you could be paying hundreds (and sometimes thousands) of dollars in interest charges.  Check out this article from Moneysense magazine about the best Canadian credit cards, and this article from The Star.  These articles outline your best credit card options by category: low interest rate cards, travel reward cards, business cards, etc.  Unfortunately, the rewards card I have had for the past 10 years (BMO AirMiles World Mastercard) didn't even make the list for top 10 cards.  I really like using the Air Miles rewards for things like groceries, movie gift certificates, and travel, but unfortunately I am not getting the best bang for my buck using this card.  I am saving Air Miles for an upcoming trip to Disney, but once that trip is over, I will be using my new card as my primary credit card.
What benefits do you need/want from the card?
Although I applied for my new WestJet Mastercard primarily for the first year rewards, I am thrilled to see that it is ranked as the best travel rewards card in Canada.  I am also excited about the fact that trip cancellation insurance comes as a benefit of the card.  I was going to purchase a separate policy through my car insurance provider anyway, so the fact that it comes included in this card's benefits is a bonus.  When I compare what I was going to pay for trip cancellation insurance, the $100 annual fee for the Westjet Mastercard is worth it!  Although these benefits were a surprise to me, take a few minutes to think about what benefits you could possibly need, including trip cancellation insurance, roadside assistance, flight delay insurance and car rental collision insurance.  Then compare your insurance needs to the benefits each card affords.  You might be surprised to learn that the benefits you desire are included in the credit card offering!
Call your credit card company to negotiate
Don't be afraid to contact the bank to negotiate the annual fees on your credit card.  As I mentioned previously, I have had my BMO AirMiles World Mastercard for almost 10 years, and I finally clued in about 5 years ago to the fact that I could negotiate the annual fee.  I simply called their helpline and asked to speak with a manager.  I then politely inquired about reducing the annual fee.  He agreed, and my annual fee is now half of what it was.  There is always room for negotiation with fees, although it helps if you are a long-standing customer with your bank.
Before you get a credit card, consider this
Gail Vaz-Oxlade is teaming up with small businesses to encourage people to abstain from using credit cards on Fridays.  In this Globe and Mail article, the costs of credit card usage is discussed.  In  this article the hidden side of rewards cards are revealed.  The bottom line for credit cards is buyer-beware - do your research and understand what you are signing up for.  Potentially, you could negatively impact your credit score by applying to too many credit cards, so ensure that you do your homework upfront.
Credit cards are a handy payment tool, and I love the rewards I get from mine.  Although they can be a tool, they can also cause financial hardship if you don't have the means and discipline to pay them off every month.  Do your research on credit card options, and don't be afraid to negotiate the monthly fees.
Bargainmoosers, what is your favourite rewards card?  Please share in the comments below!
Photo Credit: Simon Cunningham