Canadian Coin & Currency: Free Shipping On $40+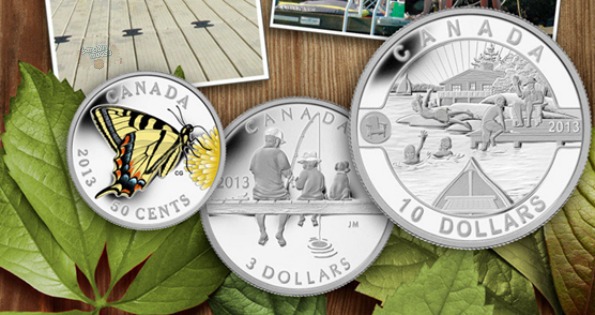 Canadian Coin & Currency has a rare deal where you can get free shipping on orders of $40 to $1000. This is a perfect opportunity to pick up some collector coins, stamps, or more for the collector in you (or one of your friends).
My husband collects both coins and stamps - but only certain ones. His father used to buy him the yearly proof silver dollars and I have continued the tradition since we got married. Now that there is free shipping, I will take advantage of it and buy him this year's $1 2013 Proof Silver Dollar - Arctic Expedition for $59.95 and give it to him for his birthday at the beginning of January. He also collects the yearly Canadian stamp books, but the 2013 one hasn't been released yet.
My husband also has the Classic NUMIS Album with Presentation Box (No Sheets) - Red (costs $22.50) and he needs more quarter sheets for it. He is always running out of quarter sheets because he collects US state coins, Olympic coins, provincial coins, and more. I am going to pick up at least one pack of NUMIS Sheets - 30 pocket to 25 mm diameter (five pack) for $6.50 which will fit quarters. I have been dying to get the rest of his quarters in his book!
Time to do some shopping for the hubby!
(Expiry: 2nd September 2013)