Canadian Coin & Currency: Free Shipping On $150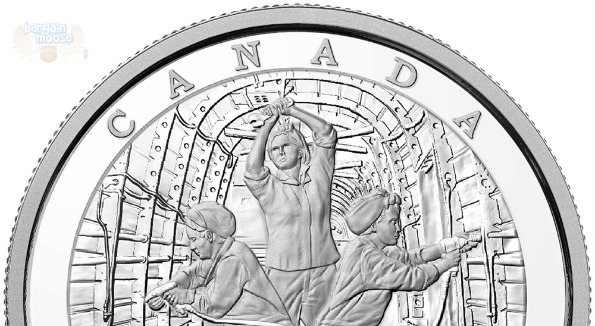 Canadian Coin & Currency is one of the big online Canadian collector coins and currency sellers. They just started a special promotion for free shipping on orders of $150 or more.
That might seem like a really high minimum for free shipping; however, neither The Mint nor Canadian Coin & Currency have free shipping minimums anymore. Except for the occasional coin or rare promotion, shipping must be paid on all orders. Thus, a free shipping offer from Canadian Coin & Currency is a pretty good deal even with a $150 minimum.
My husband collects the Proof Silver Dollars for each year. Usually there are two or three different proof silver dollars, so he just gets the one he likes best (or accepts whatever one he is given). The first Proof Silver Dollar for this year is the 100th Anniversary of the Declaration of the First World War coin for $59.95 (tax exempt). I am not the biggest fan of the coin design - neither is my husband for that matter - so we have been waiting for another proof coin to be released. Recently, the second design for the proof coin was released in a limited edition coin: only 7,500 have been made. The 75th Ann. of the declaration of the Second World War coin costs a bit more because it is such a limited print coin. You can purchase it for $69.95 (tax exempt). I prefer this design to the first one, but my husband is still holding out for a third design that is less 'war' oriented.
I am not a coin collector myself, but I do love this $15 2014 Lunar Lotus Year of the Horse coin. I adore the scalloped coin edges and most of the coins in this set are just lovely. The coin costs $98.88 and is also tax exempt. I have long admired this coin section but it is out of my budget. However, I would not mind getting the animal that matches the year I was born: the tiger. It is out of stock right now.
If you are looking for some deals at Canadian Coin & Currency, then visit the Special Offers and Wholesale Lot tab. Who knows, you might find something special in there.
Some products may be ineligible for free shipping and shipments of 1.5kg and over are ineligible. Eligible items will display the "this item qualifies for free shipping" text.
(Expiry: unknown)