Canadian Coin & Currency: Autumn Bank Note Sale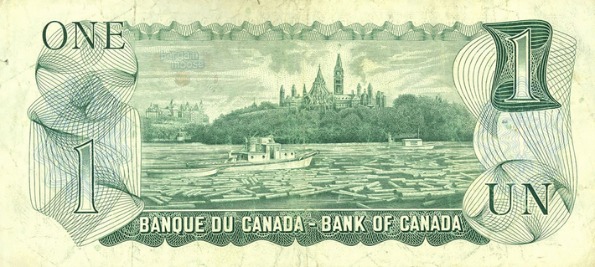 I do not know much about bank notes, but like coins, some people collect them. Canadian Coin & Currency just started their Autumn Bank Note sale with up to 40% off.
A bank note is a general term used for paper currency. You can find old and new currency in this sale including bills you never knew existed. While some bills have been marked down substantially, others are only discounted a bit. I assume that supply and demand have a little something to do with that.
The older the bill, the more interesting I find it. Even though this $1 1967 without Serial Numbers - Gem Uncirculated - BC-45a is not valued very highly, I find it a cool piece of Canadian history. It is in pretty good condition as an uncirculated bill and I find it neat that the serial numbers are missing. I would like it a bit better if it was from 1957 (the year my mother was born) or 1963 (the year my father was born). I think giving mementos from the year a person was born is somewhat cool. Originally $3.95, you only save a bit with the sale price of $3.77.
That is certainly one of the cheaper $1 bills; you should see the price of some of the others! This $1 1973 Radar BC-46a Lawson-Bouey; 2 letters Lawson-Bouey Series U Prefix MU VG-10 bill originally cost $39.95! Talk about inflation. It actually has a super cool back with boats on a river with logs surrounding it. I assume it is the Ottawa River, but this is coming from someone who has been to Ottawa once. This bank note is now on sale for $27.77.
Did you know there was a 25-cent bill? This is a part of Canadian currency history that I never knew about. You can get your hands on the 25 cent 1923 DC-24c No AUTHORIZED, McCavour-Saunders McCavour-Saunders Series A PMG VF-30 during the sale. This is particularly cool because most people of my generation do not even know this exists - let alone have ever seen one. What a great conversation piece. The bill retails for $50 but Canadian Coin & Currency usually sells it for $39.95. During the sale, you can procure this 25-cent bill for just $33.77.
There are so many cool bank bills in Canada's history that this sale is worth checking out even if you do not collection.
Receive free shipping on orders of $150 or more. Under that, pay less than $10 (depending on your location).
(Expiry: Unknown)