Zellers Coupons: $10 Off $75+! (TODAY only)
22 August 2009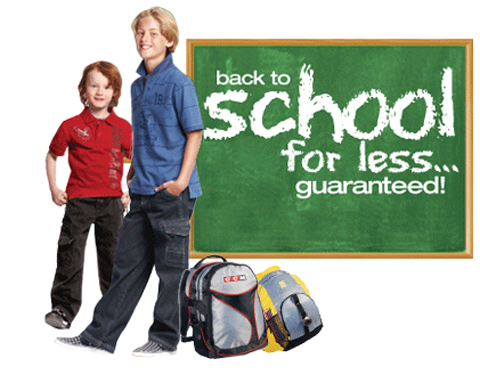 Quick post! This Zellers coupon is valid today only, Saturday the 22nd of August, 2009. It's for a $10 discount on a spend of $75 or more, in-store @ Zellers Canada. It arrived in my email, so I thought it was worth sharing!
A $10 discount on a $75 spend is pretty handy. If you're using Zellers to stock up on lots of last minute items for the "back-to-schoool" shop, then this coupon could be ideal. The email also showed some special offers on various items, in that category I have also pasted onto the coupon page, for your viewing.
For example, a kid can never have enough Crayola crayons!! A 24 pack is only $1.47 @ Zellers. The little maths set actually looks very handy too - $6.97, and it comes with 14 pieces. From the looks of it, it includes a calculator, compass, eraser, pencils... etc.
More Back to school