Office Depot Canada: Get $30 Off $150!
1 November 2009
Here's a free coupon which you can either use online at Office Depot Canada, or in-store at your local branch.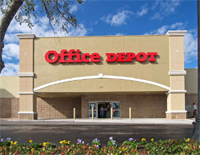 Click here to shop online @ Office Depot
Coupon Code: 18108382
Discount: $30 off $150+
Expires: 6th November 2009
Alternatively:
The coupon will get you a $30 discount on a spend of $150 or more. As with most Office Depot coupons, they restrict the applicable products so that you cannot use it on electronics. Shame!
More Back to school