DC Shoes, Roxy & Quiksilver Promo Code: 25% Off Backpacks & Kid's Items
12 August 2014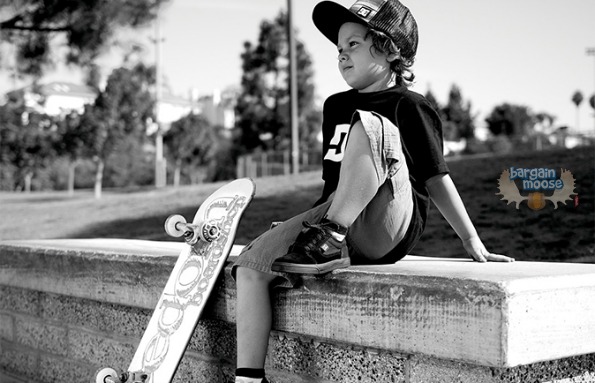 I've got a deal for you! Use the promo code below at DC Shoes, Roxy and Quiksilver to get 25% off backpacks and kid's items.
Click here to shop @ Dcshoes.com now
Click here to shop @ Roxy.com now
Click here to shop @ Quiksilver.com now
Coupon Code: BTS
Discount: 25% off
Expiry: unknown
Shopping for back to school could be easy. That is, until your kid says they want specific name brands and these name brands only ship from the U.S. So, you might get all flustered wondering what to do, but you don't have to. All of the stores I'm mentioning all offer free shipping to Canada with no minimum order. But, you may be charged duties as they don't pick up that tab. From what I know, the general rules are that duty is not charged on orders under $20 and not on items that are made in the U.S., so you might want to keep this in mind. Otherwise, it really is the luck of the draw.
While I was mentioning above it might be the kids wanting these brands, I really had to stop myself from getting these totally sweet DC Anvil V shoes for my youngest son for his classroom. They were $34, but with coupon, come down to $25.50. That is a lot cheaper than the DC shoes I saw while shoe shopping at the shoe store yesterday.
Over on the Roxy site, I found these backyards pants for all the snow you know us Canadians get. Keep her warm and looking good in the Hawaiian ocean colour. These are normally $89.95, but once I added the coupon code, the price came down to $67.46, which is quite the savings.
And at Quiksilver, I found these Distortion slim pants, which I know my boys would wear with pride. I wouldn't want to pay $49.50 for a pair of size 8 jeans for my oldest, but I would pay $37.13.
It looks like this coupon only works on regular priced items, but that's ok because there is so much selection at all three stores.