VDesign is a Canadian jewellery designer we have not yet mentioned on the Bargain Moose, so.. introducing... VDesign! They create hand-made jewellery using swarovski crystallized elements, semi-precious stones, and glass beads. This discount is compliments of Sweetspot.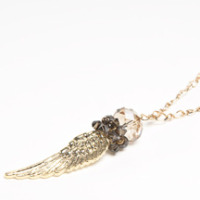 They have some really pretty pieces like:
They also have a popular Sex and the City collection!
Shipping is a flat $9.50 fee. The 20% discount excludes rings and custom orders. Deal expires July 8, 2010.