Green Screen Wizard Coupon Code: 15% off Anything - Software, Assets and Screens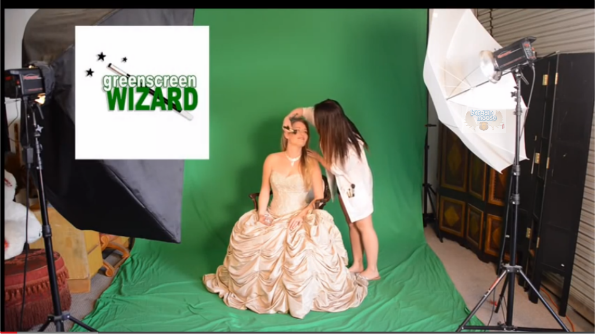 Master the art of Chroma Key with software, assets and screens from Green Screen Wizard.
 Click here to buy everything you need for chroma key @ GreenScreenWizard.com
Coupon Code: GSPP15APRIL
Discount: 15% off
Expiry: 30th April 2014
Chroma key is the process of replacing a colour (usually a blue or green background) in a picture with something else. For example, you could have a picture of your kids in front of  a green screen and replace the green background with a playground or a moonscape or a book. Anything you want, really. There are all kinds of programs for keying but today I want to bring you one company's offerings, the stuff from Green Screen wizard.
The main product in the Green Screen Wizard is, surprise, Green Screen Wizard. They have different versions of the software and a  few other programs all used for various tasks and they range from $100 to $400.
If you're going to do green screen work, you of course, need a green screen. They offer those too and again they range from little pop up screens to full sized screens with stands and the whole deal.
The last think you are going to need if you want to replace backgrounds is replacement backgrounds. They sell a ton of different backgrounds you can use from nature backgrounds to fake magazine covers.
Until the end of April you can get 15% off anything the site sells with our coupon code.
For future deals check out our Green Screen Wizard Coupons.