Grammarly Canada: Get 20% Off The Best Spelling & Grammar Checking Service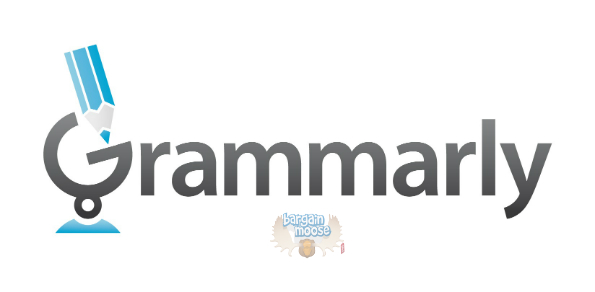 Ths sentence, culd use Grammarly and I coilld us 20% off!
The link above will bring you to a landing page for BargainMoose readers to get you 20% off - an exclusive deal!
I joke, but there are a lot of people who could use Grammarly. The first people who come to mind are students. I'm not saying Grammarly is going to fix everything for you, but it certainly would help, and it's not only a school thing. You can use it for your job, you can use it for fiction, you can even use it for your blog. Any text can be checked by Grammarly. I'm not saying you should go out and pick up Grammarly for your Facebook posts, but if you're already using it to impress the boss, why not filter all your text through it?
I know you've all been following my career here at Bargainmoose very closely, so you know that I'm an author. The problem is that I'm not the best writer. I'm a storyteller. I can come up with the coolest (in my opinion) stories, but the writing part always gets in the way. That is where an editor comes in and makes everything better. Well, if you're an indie author like me, you need to hire someone to do it. It can get expensive. The expense is why I've had to re-release my book a couple of times. I keep on finding more typos and grammar errors. It's annoying and makes for a terrible reading experience.
I just ran the first two chapters of a rough draft through Grammarly and it came up with the following report.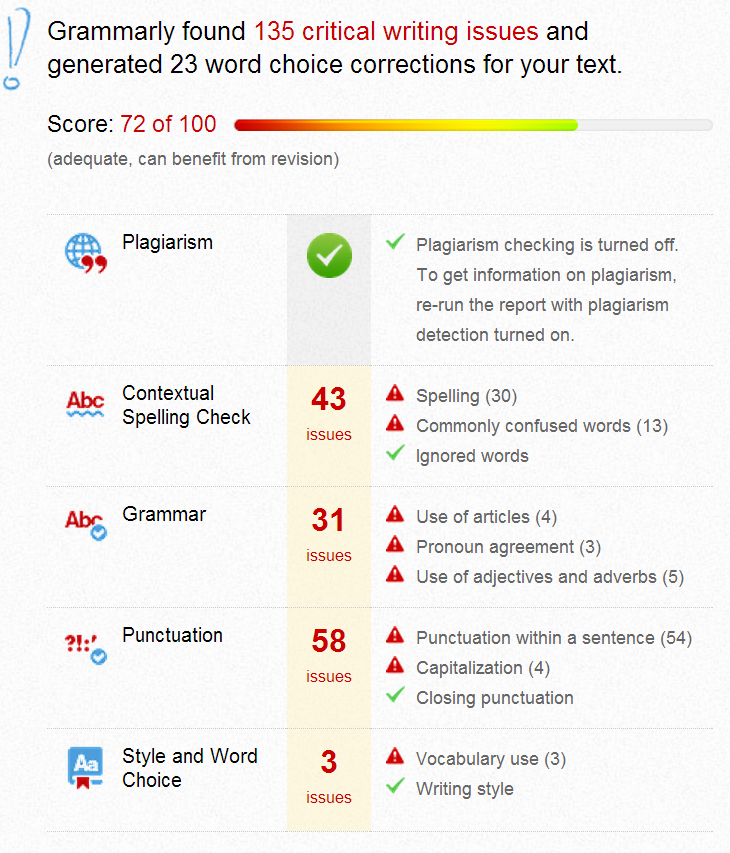 Look at that! Me, a professional author (Hey, stop laughing!!), has 123 critical errors, and that's only in the first two chapters! I'd run one of my stories that isn't an early rough draft through Grammarly, but I'm far too scared of how many errors it would find.
As you can see it is very thorough, even picking up on plagiarism. Once I'm done with this story, I think I'll get a subscription to Grammarly (using our exclusive 20% off link) and see how well it does.
(Expires: Unknown)