Firmoo.com: 4 Year Anniversary - 40% off + Free Shipping on Prescription Glasses with Coupon Code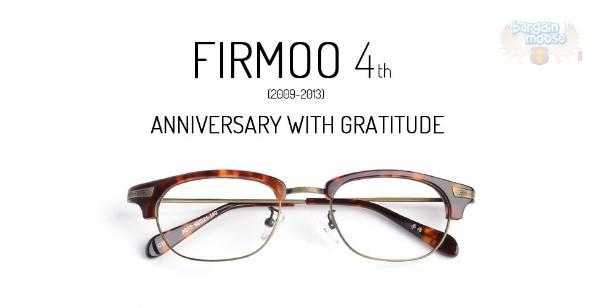 Firmoo has been around for four years and in celebration of that, you're getting 40% off Glasses with this coupon code.
Coupon Code: 4YEARS
Discount: 40% off
Expiry: 8th September 2013
I don't understand why people still buy prescription glasses (and sunglasses) from the optometrist or some bricks-and-mortar store. What I really don't understand is that I talk to people who order everything online and stay away from the mall as much as possible but they still, for some reason, refuse to buy their glasses online. It's just so much easier and cheaper to get them online.
I mean, yes, if there is a mom and pop glasses shop where they hand grind lenses and custom make frames out of the best imported wire stock from Italy, sure, go ahead and support them. I guess that's a good reason. Otherwise save your money.
If you don't have a special attachment to the elderly couple running the local glassesotorium, you have got to check out the huge selection of glasses from $10 plastic things to more expensive flexible metal frames and basically every kind of frame you could want. They even have sunglasses and a bunch of different options for lenses.
If you've never done it before, do it now while you're getting 40% off. If you have done it, why are you still reading? Go. Buy. Save!