Ardene Canada: Denim & Shirts, 2 For Only $30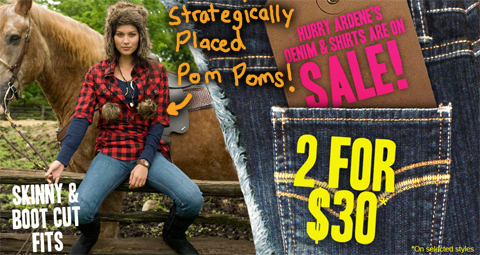 This is notification of an in-store sale @ Ardene Canada. I noticed it as I have been on the hunt for a few nice little shirts to bulk up my collection.
The promo is a "2 for $30" offer, and they're selling all their denims and shirts at this price.
The promo includes skinny jeans, as well as boot cut (I'm a boot cut gal myself). Picking up 2 pairs of jeans for only $30 is a pretty good deal.
I've also seen so many people lately wearing those nice little checked shirts, over a basic vest. It looks smart and casual, so I've got to get a few myself.