April 1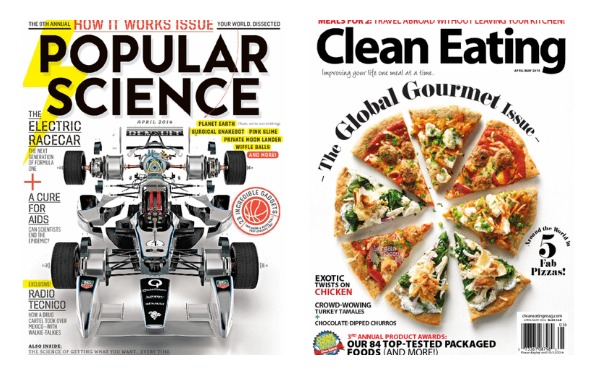 Get 40% off any magazine subscription at Zinio with promo code for only 48 hours!
Click here to choose your newly loved magazine @ ca.zinio.com now
Coupon Code: NOFOOLING
Discount: 40% off
Expiry: 2nd April 2014
Zinio has a wide selection of magazines available, so there really is something for everyone. I used to get about 10 subscriptions a month, but was finding no time to read them all, so I basically didn't renew any of my subscriptions. Now, I have nothing to read and I really would love a new subscription to something. There is just something about sitting back on the couch and devouring a magazine from cover to cover. That is probably one of my favourite me time activities.
This offer can't be used with PayPal orders or combined with any other offer either. One frustrating aspect about this site is that you can't see how much your actual subscription will be until you've entered in your credit card information. That is very off-putting for me.
One magazine I'd love to start getting is Shape magazine. I love reading the articles about weight loss and discovering new exercises. It is $19.87 for 12 issues, but with the promo code, it would be $11.92.
I absolutely love Clean Eating magazine and I'm actually following their meal plan right now, which is great because it gives you simple ideas for snacks and you want to follow it simply because it is so easy. It is normally $27.63 for 8 issues, but you'll pay only $16.58! That's only $2 an issue. I usually buy in-store because I haven't gotten around to getting a subscription and pay about $7 an issue I think.
Shipping is included. Don't forget to check out Zinio in the Bargainmoose forum and find more coupons as they pop up.