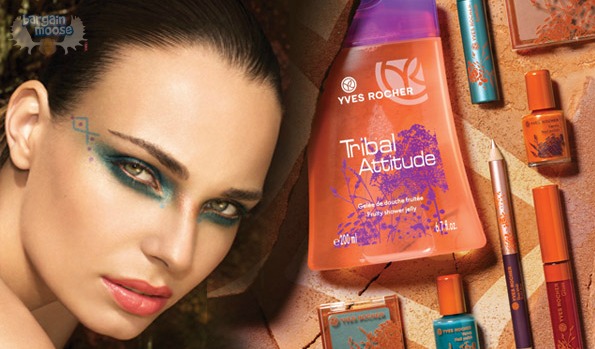 Yves Rocher has a great coupon this weekend: get $5 off a $20 purchase.
Discount: $5 off $20
Coupon Code: TRIBAL
Expiry: 3rd, June 2012
Honestly, Yves Rocher is one of my favourite places to pick up gifts for females. The amount of items you can find for under $4 is astounding:
You could create a very extensive beauty gift bag for so little. Of course you add anything to your cart and you get your choice between 4 free gifts, and then some extra samples. I personally think that the second I am invited to a wedding shower or a baby shower (or both), I am going to load up on some Yves Rocher items and get the free bag to put them all in. Then presto: lovely gift. (All Yves Rocher Coupon Codes here).