January 29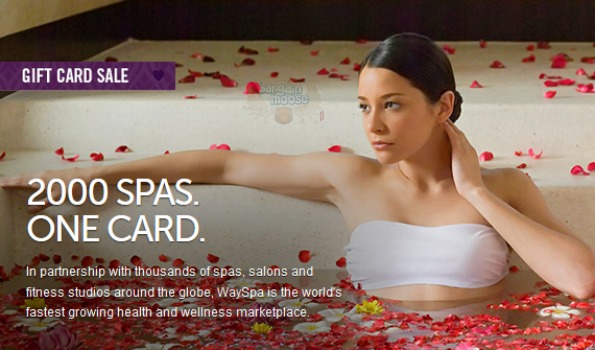 Wayspa is currently offering a $50 gift card for only $39 just in time to pamper your loved one for Valentine's Day.
You can buy multiple vouchers if you want and give them to the same person or different people. I suggest either printing off the voucher or emailing it as shipping it would cost you an extra $7.99.
A couple months ago Wayspa sent me a $100 gift certificate to check out their services as I had never used Wayspa before. While I had illustrious plans to use the voucher in Victoria, the stars did not align and I never ended up using it there. In December I was in Seattle and found my body stiff and sore from too many flights. So I contacted one of the Seattle companies that accepts Wayspa vouchers and they squeezed me in for a deep tissue massage while I was visiting. The awesome thing was this spa was only a few blocks away from my hotel!
What I like about Wayspa is that it is not a voucher for a specific spa. I never managed to get to the one in Victoria but my voucher was accepted at the spa in Seattle instead. That flexibility is really awesome and a huge kudos to the company. I would much rather buy a voucher that I can use in many places and in different cities than be tied down to one specific spa.
Wayspa gift cards make excellent gifts and if I was holding out for any gift on Valentine's Day (besides lingerie) I would want a Wayspa voucher so I could get another massage.
(Expiry: Unknown)