September 4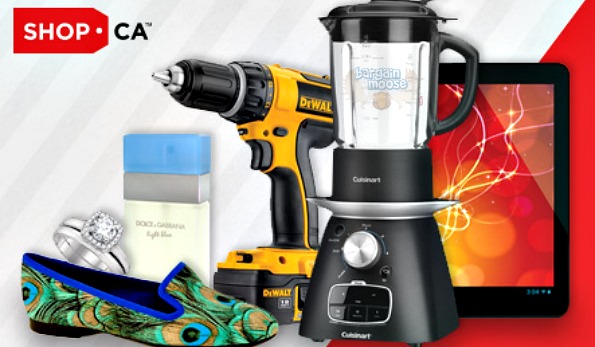 I love it when I can get a voucher or gift card for a fraction of what it is really worth.  You can do that right now for a Shop.ca voucher.  Wagjag Canada is offering a $30 voucher for Shop.ca for just $10.
Basically you are saving 67% on the cost of a voucher which is an amazing deal. Shop.ca offers everything from tools and household items, to jewellery and clothing to purchase so there really is something for everyone.
The gift voucher will expire on October 13th 2013 and you will be able to buy up to five of them.  If you don't use it by then, you wont actually lose all the money on the voucher.  The value will drop to the price you paid for it, which is $10.  That means, even if you don't use it in time, you won't actually lose your money like most vouchers and gift cards.
When you are using them at Shop.ca, you will be able to use one voucher per order of $50 or more.  If you are buying a bunch of items and buy a few vouchers to use, I suggest splitting up your order to be able to use them all.
There will be no cost for shipping.   As for the products you buy with your voucher, there will be no cost for shipping on those as well.  Shop.ca offers free shipping everyday on all orders, which is a huge bonus!.
(Expiry: 9th September 2013)