June 1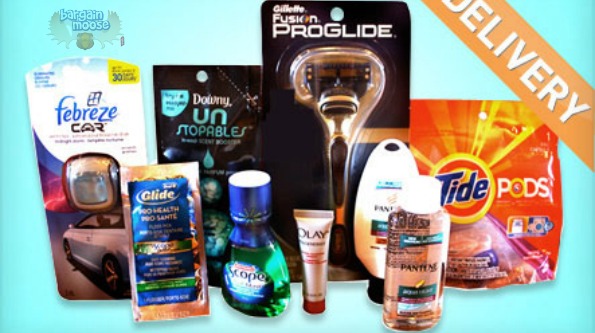 If you have some Wagjag credit laying around this could be quite a good del for you. Pay only $7 for a Sample Pack from Procter & Gamble (Plus over $30 in Coupon Savings). The value of the products is at least $15.
I found this pack in Alliston, however you can find it in other cities as well. Shipping is included, so the only thing you are paying is the $7.
Included:
Gillette Fusion Proglide (disposable razor),
Scope Mouthwash (44mL),
Pantene (50mL shampoo and conditioner)
a Febreze car vent clip
Olay Regenerist Wrinkle Revolution Complex (7mL sample),
Tide Pods (1 load),
Downy Unstopables (1 load) and
Dawn Ultra Original Dishwashing Liquid (9mL sachet)
The $30 worth of coupons include coupons for Crest, Oral B, Pantene, Febreze and other products.
Here is some other stuff you need to know:
This product will be shipped automatically
Product will arrive within 2-4 weeks of deal closing
Limit 1 buy per person
Expiry: In about 4 days. However, limited quantities available. Thanks to Krista for tipping me off about this deal!