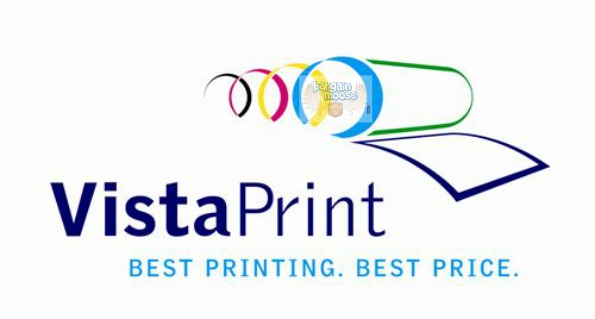 Use this magical VistaPrint Coupon Code to save $5 off your first order!
Click here to get $5 off your first order @ VistaPrint.ca now
Coupon Code:

 WELCOME

Discount: $5 off for new customers
Expiry: Unknown (Some time in October)
Everyone always points to Vista Print for business cards and that's fine, but there are so many other cool things you can get! You know when you go to a convention or something and they are giving away free lanyards, T-shirts and pens? Vista Print does all that stuff. The best part is that they do it for less than everyone else. There are companies out there who will scam you out of tons of money just because they provide their services to "business." It's like a $5000 website that the U.S. Government pays $18 Million for. Printing a stack of business cards costs pennies, so why would you pay a bunch more for them?
The thing that we use Vista Print for every year is calendars. We print off one of all the cute pictures we've taken of our son in the past year, put them in a calendar, and give one to my parents. We also print off a second one like that for us. We even do a second one for my in-laws. It's super easy and doesn't cost anything more than a professional calendar from the mall. The quality is great and you can always find Vista Print coupons (like this one) to help out on the cost!
Shipping cost varies depending on where the products are being shipped to and what you are getting.
Check out all our VistaPrint Coupon Codes for more deals!