June 3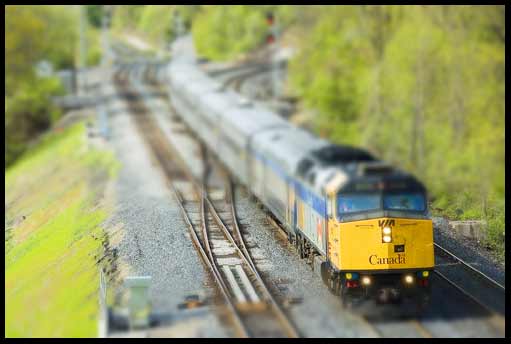 Did you know that there's a special landing page on the Via Rail Canada website which shows you some of their special offers? No? Well, now you do!
The page lists various locations and destinations and you can see how many deals are available in each.
Let me show you some example offers:
I've just picked out a few random cities there to give you a rough idea of what they're offering.
The list of departures is supposedly updated daily, so if you're considering booking your vacation with Via Rail Canada this summer, it could be one to add to your bookmarks.
I've never been a big train traveller, but as I get older, I get more interested in the concept. When I was in India, we travelled across the country on a sleeper train, and went first class. Even so, we didn't really get to see much of the countryside as it was an over-night train. On the other hand, the return journey was cattle class, and that was a hell of an experience! My partner got his shoes shined by a young boy on the way, and there were people running up and down the train selling anything you can imagine. I don't think that would be the case on Via Rail though…