April 6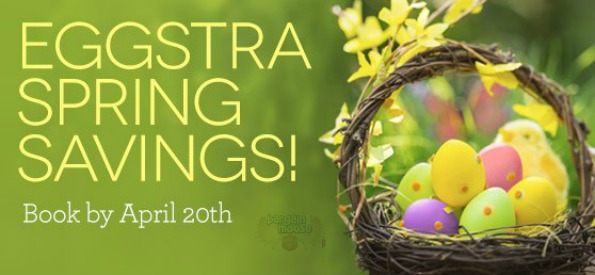 Travelocity has released a couple coupons to help decrease the cost of your next adventure. One coupon will save you 10% on your hotel booking of $100 or more. The second coupon will save you $40 on your flight and hotel booking with a minimum three night stay.
Click here to book your hotel @ Travelocity.ca now
Coupon Code: EGGSTRA10CA
Discount: 10% off $100+ hotel booking
Coupon Code: EGGSTRA40CA
Discount: $40 off flight & hotel booking (min. 3 night stay)
The coupons are not valid on Las Vegas Hotels (which are generally already dirt cheap anyway) and a bunch of hotel chains, which can be seen at the bottom of the page I linked to above: just scroll down. I really suggest you read that list before trying to book a hotel to reduce frustration at picking a nice hotel in the right area and then finding it is excluded.
For the first coupon code, you want to book a pre-paid Good Buy Hotel to be able to use the coupon code.  For both coupons, you must travel by 31st, August 2014. Once I finish my two months of French this spring, I am planning on having a nice 'stay-cation', although Hawaii is tempting. Are you going anywhere this summer?
For more Travelocity Coupon Codes check out the forum.