October 6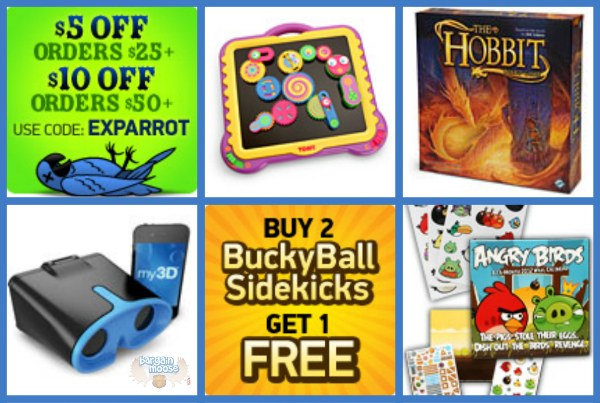 I don't often post about Thinkgeek because they are US and their shipping is CRAZY expensive, but 2 people I sort of know through other people recently placed orders without coupon codes and I was – totally devastated – so I figured if Moosers were about to do the same thing too I could at least prevent that! We have got 2 coupon codes for Thinkgeek: $5 off $25+ and $10 off $50+.
Plus there is a great deal that when you buy 2 sets of Chrome Buckyball Sidekicks you will get a 3rd set for free.
Keep in mind you can combine this buy 2 gt 1 free promo with the coupons.
As Thinkgeek says it:
Get a FREE set of the BuckyBalls Sidekicks Chrome when you buy 2 sets BuckyBalls Sidekicks Chrome! To get the deal: Add at least 2 sets of BuckyBalls to your cart and the free set of BuckyBalls Sidekicks Chrome will automagically pop into your cart during checkout. Cannot be combined with other offers. Only good on Sidekicks Chrome (no other flavors or sizes). Limited time offer!
Coupons:
Discount: $5 off $25+
Discount: $10 off $50+
Coupon Code: EXPARROT
Expiry: 7th, October 2011
So for the love of savings: use a coupon! Don't blindly follow your adorable geeky heart and place your dream geeky order without using one of these coupons. Also, try ordering with friends and splitting the shipping cost. My hubby's co-worker bought like 10x shirts for each of her 3x sons and hubby…. now that.. is awesomly geeky.