December 4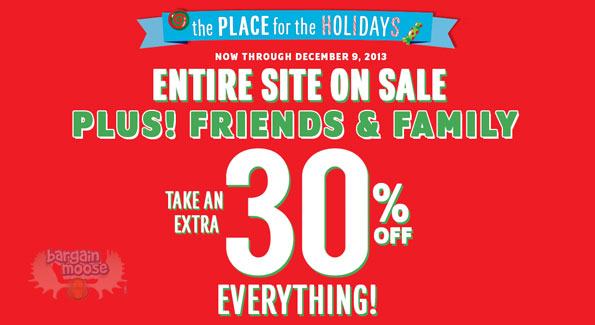 The Children's Place currently has a rather amazing promotion out for an additional 30% off all orders on top of already reduced prices on everything sitewide.
Click here to shop @ TheChildrensPlace.ca now
Click here for printable coupon
Coupon Code: MYFAMILY
Discount: Extra 30% off sitewide
Expiry: 9th December 2013
On top of this awesome coupon, merchandise on the entire site has already been reduced by up to 50% off! This means that once you reach checkout, all of the stock will automatically be discounted by another 30% off with this coupon.
Though I sadly discovered the other day that The Children's Place doesn't sell anything for newborns, apparel and shoes is nevertheless available for children as young as 6 months. So though I don't have any kids of age that I could dress up and save on, if I did, I would totally get the lace skort and pair it with the leopard cardigan for a girl, especially since with the code and the sitewide sale, this super stylish outfit would come out to just $13.99 instead of its retail price of $46.90 — that's 70% off!
I also found a 3-in-1 jacket that would be great for boys given its versatility. If they're playing outside on a particularly warm day, then they could simply unzip the top part of the jacket and remain cozy warm in the smaller jacket that lines the inside.
Keep in mind that a flat shipping rate of $8 will apply to all orders but given the major discounts that you will be benefiting from, I'm sure that it will be well worth it regardless. Perhaps this would be a good time to buy some clothes ahead of time from when your kids grow older, so that the shipping rate only amounts to a tiny fraction of the entire cost.
For more The Children's Place Coupons, be sure to check out our forums!