September 6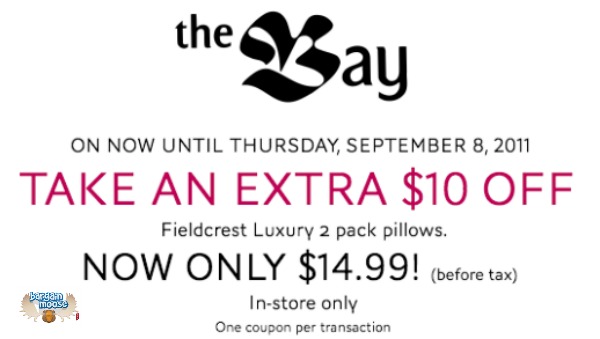 Use the printable coupon below to save 75% off Fieldcrest Pillows, in store only at the Bay.
The Fieldcrest Luxury 2 pack of pillows is regular $50! Right now they are on sale for $24.99 and this coupon will give you an extra $10 off, bringing the price for 2 pillows down to $14.99.
I'm too cheap to buy pillows at full price but at only $7.50 per pillow, it might be time to replace some of those ones that are well past their prime!