March 6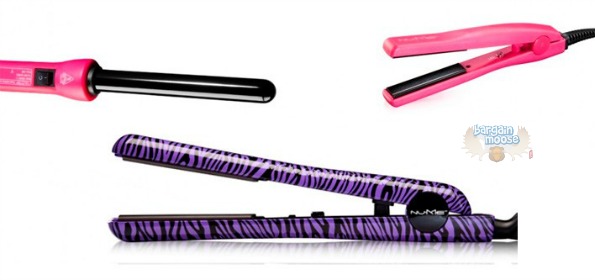 This is a pretty spectacular set from NuMe. Pay $59 for a Ceramic Iron, Mini Ceramic Iron and Curling Wand with tax included (a $169 value). There is an additional $10 shipping charge to be paid at checkout.
How this deal works:
You can buy up to five (who needs five?)
Pay the extra $10 shipping at checkout
Enter your shipping address at checkout
Product will be shipped to you after deal closes (no need for separate redemption)
Choose from Hot Pink or Purple Zebra at checkout. You can expect the set to be shipped out within two to three weeks after the deal ends.
All three items come with a warranty:
The Vintage Iron comes with a three year warranty. The 19mm Curling Wand comes with a one year warranty. The Mini comes with a one year warranty.
I think this is a VERY affordable package if you need hair tools. These also would make a great gift for a female friend or relative.
(Deal Expires: 11th March 2013)