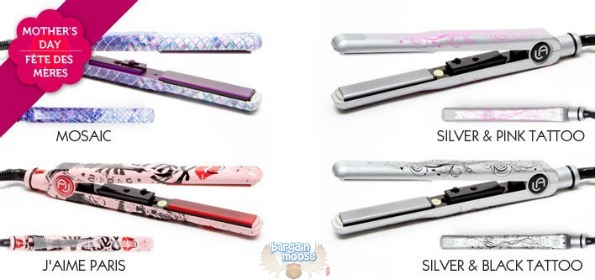 This is one sweet deal for any gals who need a flat iron to take care of their hair. Pay only $49 for a Tourmaline Flat Iron with Lifetime Warranty and it comes with free shipping, and taxes are included. It is a $208 value for only $49.
I found the deal in York Region, so if you get lost just check out their deals.
It comes in your choice of 8 different colours and designs! You can buy up to 3 vouchers, and the product shops free as I mentioned, so all you pay is $49. You will get a tracking number for the package too.
They also come with a lifetime warranty, that is pretty awesome as so few things do these days.
The picture above shows 4 of the patterns, and I think they are all gorgeous! I would lean towards the J'aime Paris or the Mosaic though. Unfortunately (or fortunately) my hair is pretty well behaved and I don't need a flat iron.
Expiry: 25th, April 2012 @ midnight