April 18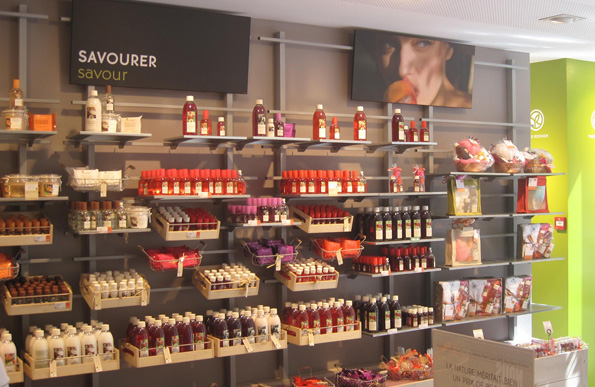 Just in time for the long Easter week-end, Yves Rocher has released three awesome codes, each for a different promotion. Pick the one you prefer and you can either get free shipping on orders over $20, a freebie on orders totalling $15 or more, or if you shop for over $40, then you can use it to get a $10 discount along with free shipping.
Click here to shop @ YvesRocher.ca now
Coupon Code: EGG1
Discount: $10 off orders $40+
Coupon Code: EGG2
Discount: free Cocoa & Orange beauty oil on orders $15+
Coupon Code: EGG3
Discount: free shipping on orders $20+
Personally, the Yves Rocher coupon code that I would prefer to redeem is definitely the first one as it offers a 10% discount and free shipping. Sure, you need to shop for over $40 but that's a super easy threshold to achieve, especially since it means you will be saving up to 25% off your order!
Lately, I have been looking for a nail strengthener because in the past couple of months, I have really let my nail care routine slip and it has gotten to the point that my nails are very shorts and brittle. Already available at a discounted price of $7 (reg. $12), the Yves Rocher nail strengthener is a product that I'm definitely looking into trying as the cocoa butter in it is said to fortify nails. In fact, here's what one reviewer had to say about it:
I bought this on a whim hoping to find something to help my nails. I was surprised at how well it works, as I've tried similar products in the past with little result. This really did help strengthen my nails as well as moisturize my cuticles and it is very easy to use.
Be sure to also check out Yves Rocher's gift section because if it's your first time placing an order, then you can choose to add a free gift from the following options: a free super soft bathrobe, a free kit of 3 minis, a free Plaisirs Nature shower gel duo or you can plant 3 trees. Alternatively, if you shop for over $45, then you can also pick to get a free pashmina-style shawl instead.
On a regular basis, Yves Rocher ships all orders over $35 for free.
(Image Credit: thinkretail)