February 26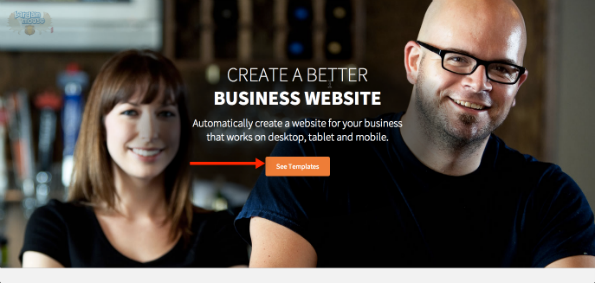 Use your amateur skills to build a website like a pro. Or use your pro skill to do it. I'm not here to judge. DudaOne from DudaMobile!
Click here to sign up for DudaOne @ DudaMobile.com
Coupon Code: DUDAMOOSE
Discount: Save $21 on Annual Subscriptions
Expiry: 31st March 2014
DudoMobile started out by mobilizing regular sites. Now they are getting into regular website creation with DudaOne. DudaOne is a tool to help you create a website without having to know any HTML, CSS or any other code. You can even import your existing website content or Facebook page into one of their great templates. If you do have the CSS mastery, you can even customize how your website looks.
If you just want a barebones website and don't need anything special, you can get a website for free. It's nothing fancy but it's functional and it would be a great way to get your feet wet in the website creating world. It'd also be a good way to get a kid in to website building.
For most people you're going to want to get one of their plans. I'd recommend the Business+ package but that's just because I'm a techy guy to start with so I like to have the best of the best when it comes to my tech. This package is $14.25/month when you pay annually. That's $171/year or $150/year after you use our coupon code. It gets you a custom domain, CSS editor, the ability to edit your site based on device, full site backup and they'll remove their Duda branding. The Business plan is $7.50/month on an annual plan. That's $90/year or $69/year with our code.
Look at all our Duda Mobile Coupon Codes!