November 19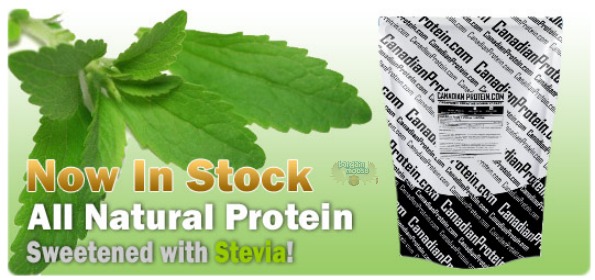 Get an extra 10% off all products at Canadian Protein with the following coupon.
Click here to shop @ Canadian Protein now
Coupon Code: CPNATURAL (Expired, latest coupons here)
Discount: extra 10% off
Expiry: 25th November 2013
I totally blogged about this company once before (right here) and was ecstatic about their 5% off coupon code because their whey powders were so inexpensive compared to what I could find at my own local stores and at other online stores. As someone who uses whey protein supplements frequently because of a mostly vegetarian diet and as a way to help suppress appetite, I was super thrilled with just the 5% off coupon they had before and now I am doubly thrilled at the 10% off coupon!
As I said before, most two pound containers of 100% whey powder run around $38. The same volume of whey protein powder on this website costs $21.35 before the coupon. After coupon you can get the Grass-Fed New Zealand Whey (2 lbs) for only $19.22. If you like to buy in bulk, you can get much larger deals. One of the things I didn't mention before is the 25lb bulk options. If you are a body-builder and go through a lot of protein powder, or, you team up with friends and share to get the better price point then you can get the Bulk Premium Whey Protein Blend (25 lbs) for $$218.53 before coupon or only $196.68 after coupon. That averages out to $7.87 a pound where as the two pound pouch averages out to around $9.61 a pound. Buying in bulk is certainly better.
Enjoy free shipping on orders of $99 or more.
For any future Canadian Protein coupon codes visit our forum.