December 12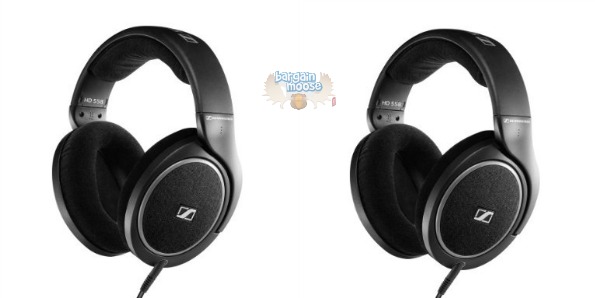 I feel like there has been an overload of Sennheiser deals lately, but they are super popular and sell out quickly. Today isn't going to be any different and Amazon has a lightning deal on the Sennheiser HD 558 headphones, with an original price of $279.95 and discounted down to $114.96. That's a saving of $165!
Amazon sometimes has a habit of inflating their original prices, so I wanted to make sure this was the hottest deal out there. Here's what I found for you: NCIX sells these exact headphones for $279.99; Canada Computers sells them for $289; and Future Shop even has them on sale for $100 off with a price of $179. Therefore, Amazon's price is by far the lowest out there. I'm considering getting myself a pair of these headphones because this deal is so hot.
I'm not well versed on the properties of headphones, so it is best you read the description yourself to ensure these are what you really want. I can easily cut and paste a few reviewer comments, which to me tells you the most about the product.
The Sennheiser HD558 headphones are superb. They are very light and can be worn for an extended time very comfortably. The foam ear cushions are better than leather or vinyl cushions as they cause no heating up or sweating as the leather/vinyl cushions do.
Sound quality is excellent with clear mids and highs and very good base with no over emphasis as some other headphones have.
Most of the reviews are positive, with a negative review thrown in here and there, but the one I read referred to the price and what you get, and you won't have that trouble with this deal, since the price is fantastic.
These headphones will also ship to your door for free as they are over the $25 minimum for free shipping. Move fast on these!
(Expiry: 12th December 2014)