June 24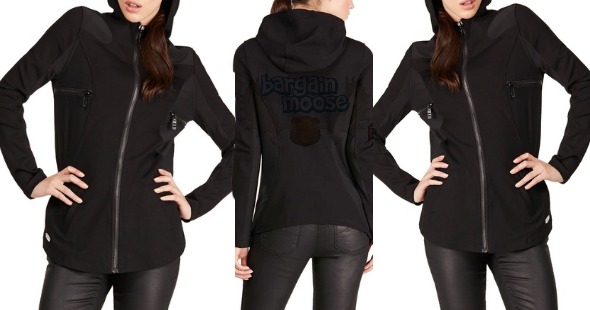 Today Parasuco Canada has free shipping on all orders. I don't see this very often from them, so that I would scour the sale section to see what discounts could  be combined with this offer. Normally Parasuco would be out of my personal price range for clothing, but their sale items are actually very reasonable. Check out this 8ALPHIA Woman's Jacket. This jacket was originally $130, but the price has been knocked down to just $50. Add your free shipping on top of that and you have yourself a deal.
Many of the items in Parasuco's sale section had limited size selection available, so I thought I would tell you about this 8ALPHIA Woman's Jacket that has sizes extra small through large available still. This jacket was priced at $130 originally, but the price tag is now just $49.98 which is much more reasonable. Since Parasuco Canada is offering free shipping with no minimum purchase today, you don't have to worry about meeting their regular minimum spend threshold which was normally $150. If you didn't meet that threshold you would have had to pay $7.50 for standard  Canadian shipping.
The 8ALPHIA Woman's Jacket is made of a material called AEOKI. It is a 4-way stretch fabric that will slim your figure, doesn't wrinkle and will maintain shape well. I find this jacket looks similar to my favourite Bench sweater – especially with the heavy zipper style. The 8ALPHIA top looks like it would be great for spring and fall. I would pair it with a pair of jeans and my Nike running shoes like I do with my Bench jacket that looks like this.
This jacket is only available in black, but that is okay. The black colour adds to the slimming attributes of the jacket. There are even pockets for your iPod/iPhone up near your chest for convenience. There is a hood as well. Some people prefer a hood while other people would rather their light jackets like this to not have a hood. I personally prefer no hood. Hoods can be uncomfortable if you are doing long drives and they get bunched up behind your neck.
There are lots of items on sale for men and women though, so be sure to take a quick browse before checking out. It might be a bit of a scavenger hunt for your size, but if you click "quick view" by scrolling over an item you will see what sizes are available before actually clicking on the item and heading to a different web page.
(Expiry: 24th June 2015)