October 8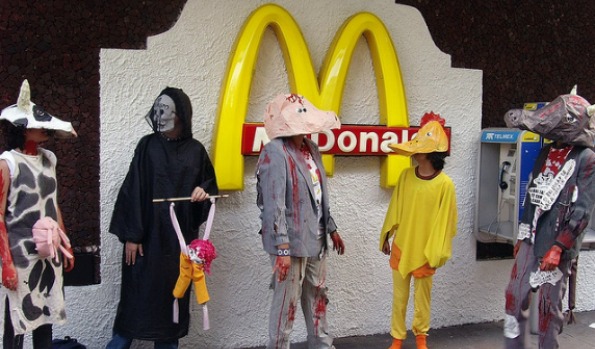 I personally don't often get fast food because I am trying to stay on the healthy track, but I do get my cravings here and there.  Every year, McDonalds Canada has a great promotion on for Halloween that I always take advantage of.  Get a coupon booklet with 6 different coupons for just $1.
The booklet has the following coupons:
Free Small Fries x2
Free Apple Pie x2
Free Cone x2
These booklets are so popular that they are limiting them to 1 per person per visit this year (in past years I have bought a lot of them). All the coupons are valid until December 31st 2013 and are valid for children 12 years old and under.  I buy them and use the free coupons for a fun surprise for my kids.
These booklets go very fast because they are such a great deal at just $1 so you may want to call ahead to make sure the store has them.
(Image credit to Angel)
(Expiry: While supplies last)