May 31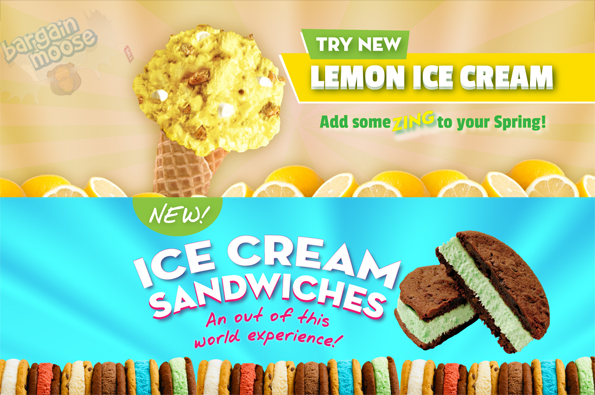 If any of you are partial to a treat from the Marble Slab Creamery, then you might want to save a few bucks when shopping there. There are a few printable coupons which are available from now until the end of June, and you should take them with you when you next visit!
With these printable coupons for Marble Slab, you can get discounts on many different things. Here's a quick breakdown of the offers for you:
2 regular cones for $8
2 small & 2 regular cones for $14
2 ice cream sandwiches for $8
2 sundaes for $10
$5 banana split
$4 smoothie
Free $5 gift card with a $20 spend
3 litres for $20
$3 off a 6 pack of ice-cream sandwiches
$6 off large or slab cake
$24 for a small ice-cream cake
$3 off a 6 pack of ice-cream cupcakes
I'm partial to Marble Slab ice-cream myself. Most people think they're quite over-priced, but I think that their ice-cream is amazing and I sometimes treat myself to one when I am shopping in the mall. I've never had their ice-cream cupcakes though, they look good!! Just as an example of their pricing – a 6 pack of ice-cream cupcakes is $21.95 to order online (to go). The above printable coupon would get you a $3 discount on that. OK, that's not a massive saving – but it's still $3 in your pocket, rather than in Marble Slab's!
One time, I was in the line-up at Marble Slab waiting to get served. The customer in front of me had ordered a waffle cone without checking the prices beforehand. She was asked for the amount for the cone which was something just over $5… and the customer was shocked. She actually refused to pay and walked away without her cone! The sales assistant just dumped the ice-cream back in the tub and came to serve me… quite nonplussed. I don't think that was the first time it had happened to her!
(Expires: 30th June 2015)