July 27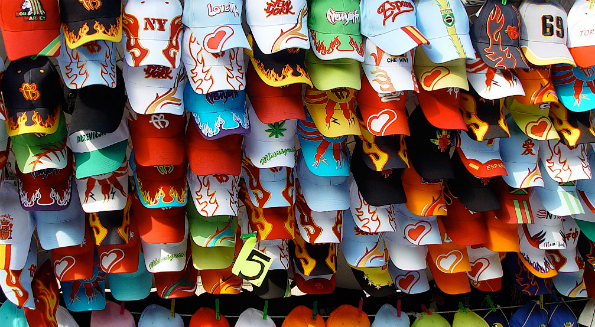 Get your favourite hat (or other swag) shipped for FREE with this coupon code!
 Click here to get your favourite swag @ Lids.ca now!
Coupon Code: BTSFGSCA
Discount: Free Shipping on orders over $29.95
Expiry: Unknown
I always walk right by our local Lids store because I don't wear hats so I was surprised to see that they actually sell a bunch of other stuff. I don't know if they sell it in store (again, I always just walk by) but the website has bumper stickers, blankets, wallets, and tons of other stuff. So while you might not wear a hat you can probably find something else to pick up here.
They have a good range of stuff too, which is nice. And I don't mean they have NHL, MLB, NFL and that is range. I mean they have MLS, MMA, MiLB, WHL, IndyCar and a bunch of others. They even have officially licensed fraternity and sorority hats. They even have CFL. I don't watch any NFL but I love checking out the Alouette's games in the CFL. I could deck myself out for every season. Montreal Alouettes for my football fix, Montreal Canadiens for hockey and of course the NCAA Notre Dame Fighting Irish.
And of course if you aren't in to the sports thing, you can get brand names like Hurley or Adidas.
Shipping on a $40 hat looked to be $10 for standard shipping which means it's a fairly significant savings compared to the price of what you're ordering. The deal is valid on orders over $29.95.
Check out all out Lids Canada deals in the Coupon Code page.
What team are you? Are you going to get some FIFA swag or maybe you need a New England Patriots bumper sticker to slap on your car. Let me know what you're getting in the comments below!
(Image credit: Hellebardius)