September 27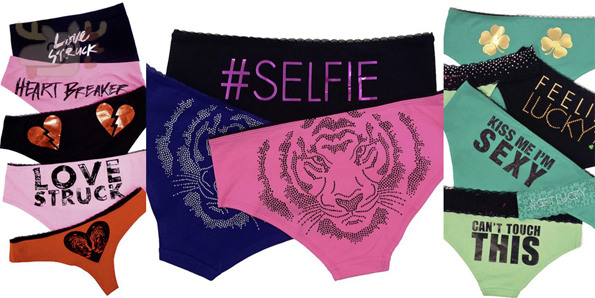 If your underwear collection is getting a little dated or grubby, it could be time to check out the online deals at La Senza Canada this weekend. Over in their clearance section, they've got reduced priced undies and clothing, on some of which you can make savings of up to 70%! But let's make this even sweeter – there's also a coupon code for an ADDITIONAL 30% discount off the top of that!!
Click here to use the La Senza coupon code online now
Coupon Code: TAKE30
Discount: 30% off sale & clearance items
Expires: 27th September 2015
Now, 70% discount plus 30% discount, doesn't equal 100% discount… that doesn't quite make sense. But when you add the two discounts together, you're looking at a final reduction of around 79% at most.
The example that I found at 70% was this beyond sexy thong panty, that was $16.50 and it's down to $4.99 in the clearance pages. That's a 70% discount on its own, but when you add the coupon code it brings these panties down to $3.49 – that's a final discount level of 79%. Read the rest of this entry »